The IQIC Database: Benchmarking Data
Physician-nurse teams from each site oversee data collection and project management. Sites submit diagnostic, procedural, and clinical information into a centralized repository using a web-based data entry tool. Evaluation of surgical outcomes and risk-adjusted mortality rates are used as benchmarks for comparison with other participating sites. Children undergoing congenital heart surgery are enrolled upon admission and case report forms 1-5 are completed (please refer to the Database Reference Guide for detailed information on the data collection process, entering data into the web-portal, and completion of forms). Case report form 6 will be completed following the 30-day follow-up visit.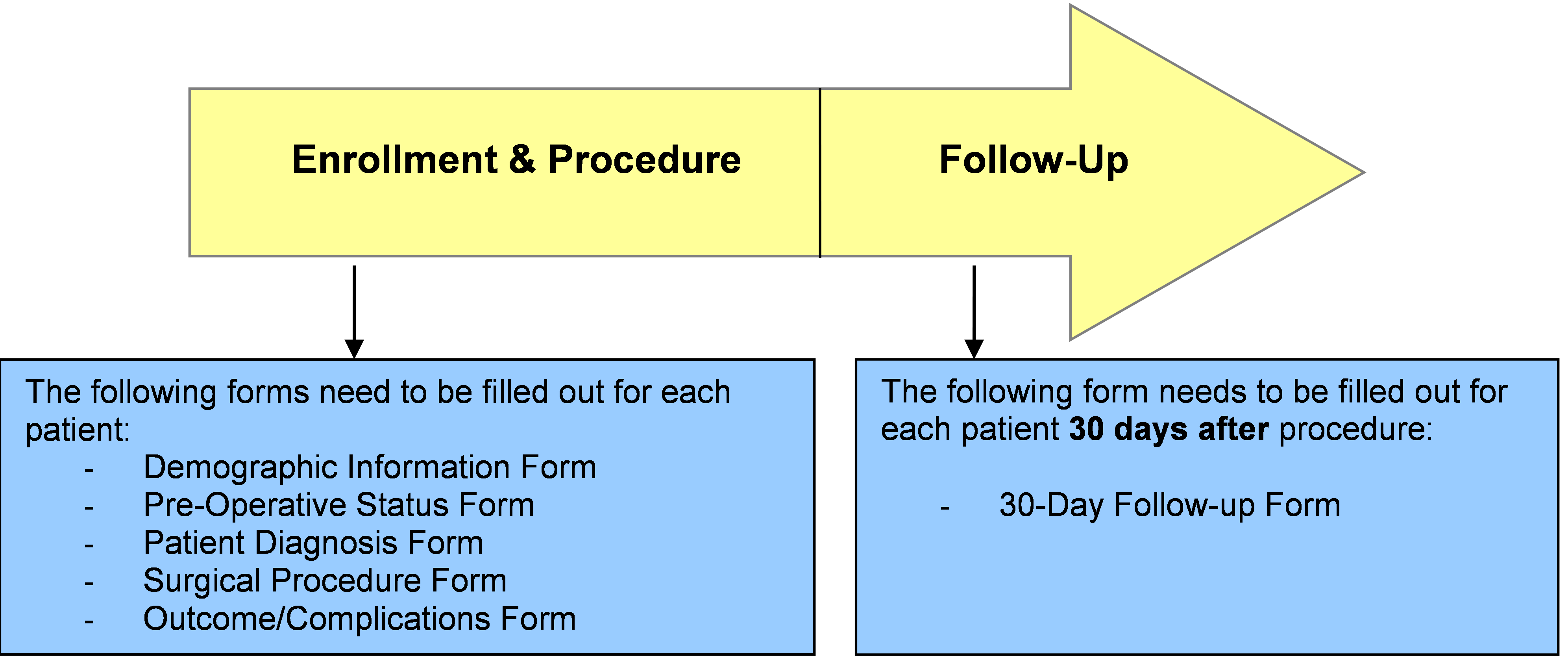 Boston Children's Hospital will maintain the project database. In mid-2015, the IQIC Database was migrated to a new platform called the Research Electronic Data Capture (REDCap) Database. Data from the database is exported to generate confidential semiannual reports for each site. Benchmarking data can be used to evaluate program performance and drive quality improvement at your institutions. Below is the proposed 2016 data timeline which provides the data that is captured by each time period, the date on which data entry for that period will need to be completed, and when you can expect to receive your reports from Boston Children's Hospital.
Risk adjustment for mortality is performed using the Risk Adjustment for Congenital Heart Surgery (RACHS-1) method. Each surgical procedure is assigned to one of six predefined risk categories, based on the RACHS-1 method. Risk category 1 poses a low risk for death, while category 6 has a high risk for death. Additional clinical factors integrated into the RACHS-1 adjustment include age, prematurity, and major non-cardiac structural anomaly. The RACHS-1 method has been validated and applied to databases in the U.S. and Europe.
RACHS-1 Risk Categories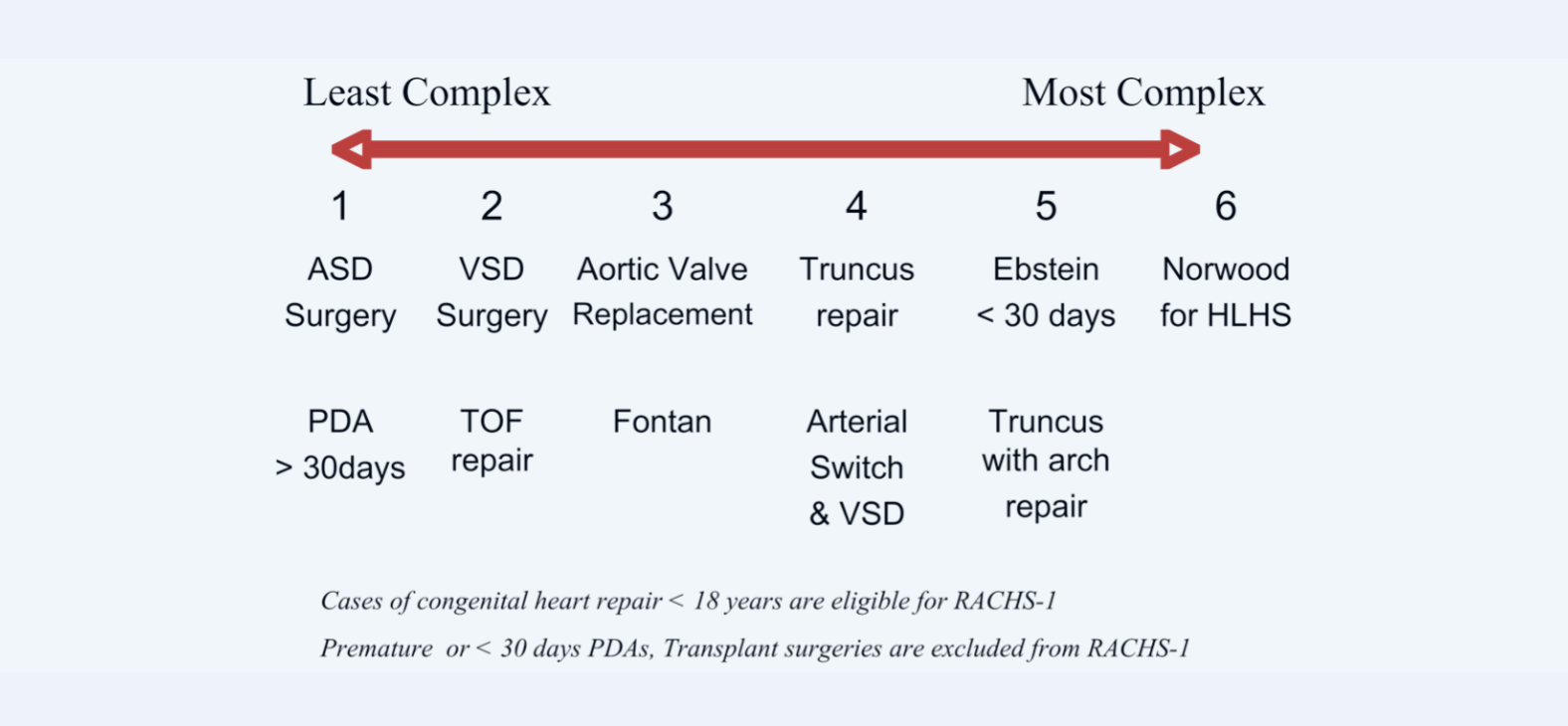 Jenkins KJ, Gauvreau K, Newburger JW, Spray TL, Moller JH, Iezzoni LI. Consensus-based method for risk adjustment for surgery for congenital heart disease. J Thorac Cardiovasc Surg. 2002;123:110-8